November 14, 2023
Ennis Smith '04: Telling a Big Story With a Tiny Essay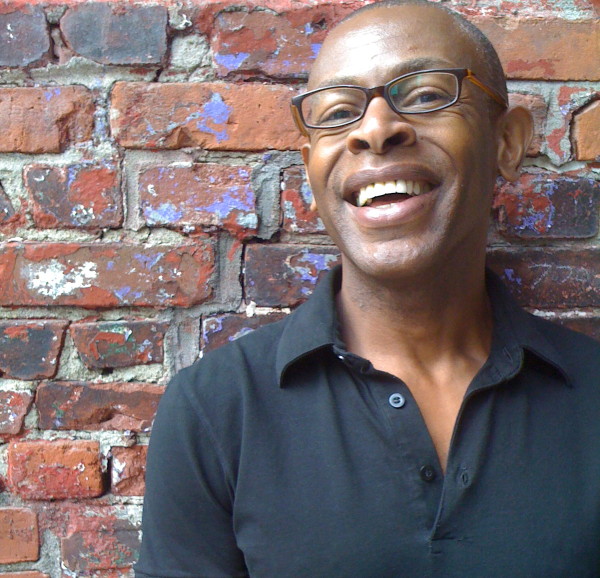 For Ennis Smith '04, it all began with a jar of orange marmalade.
From that sugary concoction emerged a 100-word essay about love and acceptance, rejection and grief. The story was published this fall in Tiny Love, a section of The New York Times described as "Modern Love in miniature" and one of the most coveted places for essays in contemporary journalism.
Smith inherited the marmalade shortly after his father-in-law died. "My husband (Jonathan Nye) came back from the funeral with a suitcase of stuff," Smith says. "There were all these trinkets. Boxes of cuff links, tie clips, trinkets, things that parents save. My husband was just sort of managing it. One of the last things he pulled out was a Smucker's orange marmalade."
Making Memories Of Marmalade
Smith knew his father-in-law didn't want the marmalade to go to waste. Since Nye doesn't like jam, Smith decided to eat it with his morning toast, despite a preference for strawberry and apricot preserves.
"It got me thinking a lot about inheritance and what people leave behind, not just things but the knowledge they imparted and the wisdom they leave behind," he says. "I remembered that wonderful gift my father-in-law gave me, which was absolute generosity and acceptance."
Smith and Nye had no idea what to expect when they revealed their relationship to Nye's parents 20 years ago. "My father-in-law was a Republican, and when my husband came out to him, we didn't know how this was going to land," Smith says. "On top of it, we're in an interracial relationship. What does that mean to somebody like that who grew up in a different time?"
Smith is certain his own father would not have been so accepting. "My father was a macho southerner," he said. "I'm one of six boys and three girls. There was a lot of testosterone in our family."
The End of a Role
Smith grew up in Cincinnati and went to the University of Cincinnati to study journalism. He switched to acting after he was cast in a play and fell in love with theater — and his first partner.
Unable to share the relationship with his family, Smith and his partner moved to New York City. After 11 years, the couple broke up but stayed friends. When his partner contracted AIDS, Smith became his caregiver.
It was then that Smith told his mother and siblings that he was gay. Like many gay men in the era of AIDS, Smith was tired of pretending, an act he calls "psychically damaging."
"It was just time, in the way it was for many gay men, where your defenses are down but also, that it's time to stand up for who you are," he says. "We collectively decided to stop hiding."
Smith's mother and siblings were accepting, but his ex was not so lucky. "By the time he told his parents, it was three months before he died," Smith says. "He knew it would not sit well with them. They were too invested in having grandkids."
Had his father been alive, Smith says he would have had to tell him. Smith is sure his father would have been as tolerant as the rest of his family. "It would have been one of those moments when you have to choose," he says. "Is it going to be about my happiness or about my making somebody else happy? I absolutely would have come down on the side of my happiness and the happiness of my husband. We had both reached that point where we not only had to claim each other but to be ourselves, our full selves."
Reawakening the Writer
Smith worked in regional theater for 22 years before going back to college at SUNY Empire. As a student, he received the Richard Porter Leach Fellowship. His professors recognized his talent for writing and encouraged him to do more. "That was how the desire to write got reawakened in me," he says. A year after graduating with a B.A. in the arts, he enrolled in the New School, where he got his MFA in creative writing, with a concentration in nonfiction.
Smith wrote performance reviews for a trade publication called Attitude: the Dancer's Magazine, while working at a fundraising agency. He went on to teach writing at SUNY Empire and later, LaGuardia Community College, before landing at Horace Mann School, a private school in the Bronx, where he is now an administrative specialist.
Writing the essay for Tiny Love helped Smith manage the difficult losses he endured last summer. Days after losing his father-in-law, his youngest sister died.
"When it was all over, you discover you have a lot of feelings and very few places to put them," he says. "I decided to start taking notes. I didn't even try to craft it into something. I just jotted impressions. I had no notion that I was going to write something that was publishable. I just wanted to remember."
He admits that working on the Tiny Love essay was something he initially dreaded as he went through one rewrite after another and haggled with editors over sentences. "At the end, it was quite pleasurable," he says. "Your head went somewhere else. It was nice to be reminded that my mind had the capacity to do that."